★New information will be added on this page at anytime. Please visit this website regularly.
*Please note that you are responsible for updating your personal information and registered information. To edit or update it, please click "Edit Personal Account Information" above the "LOGOUT" button. To change registered information or to confirm payment including refund, please click
here
for instructions.
New training fees will be effective from March 12 since the training days are changed from 5 to 4 days in relation to closing day of Budokan and Karate Kaikan. To check the new schedule, please scroll down until you will see the schedule table.
■ The name of this event has been changed to the 8th Okinawa Traditional Karate Ceremony from
Budosai
as of January 24.
■ IOGKF non-members to participate in 8th Okinawa Traditional Karate Ceremony, obtaining the Letter of Approval is required before the registration on this site. Please click
here
and read the instructions carefully.
■ Deadline for Early Bird registration:
Tuesday, April 30, 2019.
■ Registration opens on October 30, 2018.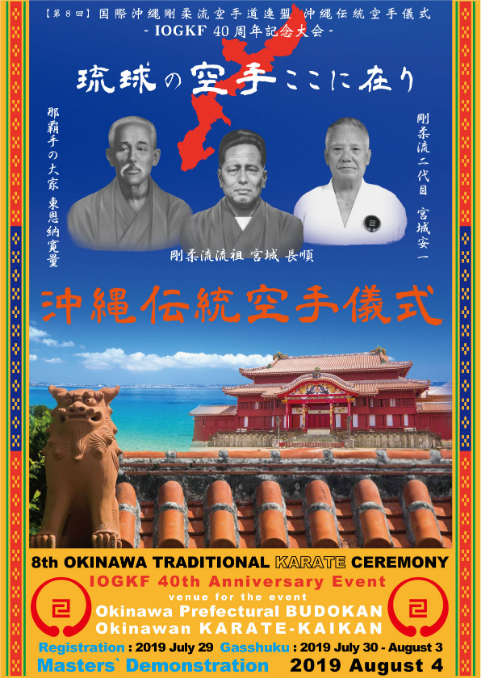 ---